Jeremy McKinnon – Lead vocals
Neil Westfall - Rhythm guitar and backing vocals
Joshua Woodard – Bass guitar
Alex Shelnutt - Drums
Kevin Skaff – Lead guitarist and backing vocals
Tom Denney – lead guitar, backing vocals (2003–2009); session musician (2009–present)
Brandon Roberts – drums (2004)
Bobby Scruggs – drums (2003–2004, 2004–2006)
A Day to Remember is a band from Ocala Florida, formed in 2003 between Jeremy McKinnon, Neil Westfall, Tom Denney, Joshua Woodard, Bobby Scruggs. Having individually been performing in separate bands, once together, the band released their first self-produced E.P entitled "Halos for Heros, Dirt for the Dead" which they sold at their live shows in 2004. Having built up some recognition and support, the band was signed by Indianola records in February 2005. The band then later released their first studio album entitled "And Their Name Was Treason" in the May of that year. The album sold over 8,000 copies causing the band to receive further recognition from other recording labels and listeners.
In early 2006, the band put pen to paper to sign with Victory Records and went about producing their second album "For Those Who Have Heart". Having parted ways with their previous drummer Bobby Scruggs, new drummer Alex Shelnutt joined and began to record on the album. In January 2007 the album was released receiving immediate support and even peaked at number 17 on Billboard's Top Heatseekers chart. In September 2007, they put a cover of Kelly Clarkson's single, "Since U Been Gone" on their MySpace. This was later featured on the re-release of For Those Who Have Heart, released in February 2008.
The band grew in popularity and they embarked on their first tour of the U.K in 2008 and were later nominated for "Best International Newcomer" at the 2008 Kerrang! Awards. The band went on the tour with bands such as Silverstein, Devil Wears Prada and Four Year Strong over the coming year, performing in festivals such as Download and Vans Warped Tour.
In 2009, the band released their next album entitled "Homesick". The album was another success reaching number 1 on Top Independent Albums and also was additionally featured in Rolling Stone's "Top 40 Albums", and as of July 2010 has sold over 200,000 copies. The band went on to tour the U.K, Australia, New Zealand and the U.S in the coming year, again performing in festivals such as the Vans Warped tour, Download. Later that year the band contributed a track to Punk Goes Pop 2 record from Fearless, covering The Fray's "Over My Head (Cable Car)". They also revealed that guitarist Tom Denney had parted ways with the band to focus on his marriage and own recording studio, his replacement was Kevin Skaff.
On November 16, 2010, the band released their fourth album "What Separates Me From You". Once again, the album was a huge success. On January 6, 2011, the band showcased the official music video for the first single taken from the album, "All I Want" through an MTV premiere. The video featured appearances from old guitarist Tom Denney, Fall Out Boy's Pete Wentz and even Oli Sykes from Bring Me the Horizon. On January 11, the band made their national TV debut, while performing the songs "All I Want" and "Better Off This Way" on Jimmy Kimmel Live.
However, things turned sour when on December 15, it was announced that A Day to Remember had plans of pressing charges against their label, Victory, due to breach of contract. Legal action was reportedly initiated on May 31 of that year, in which the band claims Victory owes them over $75,000 in royalties. Victory has said, on their behalf, that the lawsuit is actually about the band's refusal to fulfil their 5 album contractual commitment to Victory and their new-found desire to move to a major label. The band released a public statement saying how they would not speak out publically about the matter and in 2012 they embarked on a U.S tour with Rise Against and released their new single off the album 2nd sucks.
On December 3 2012, the band released a countdown on their website, counting down to December 21 but not revealing what it was counting down to. When the countdown reached zero, a new song was released, a single titled "Violence (Enough Is Enough)". On January 21, 2013, A Day to Remember released more information about their upcoming tour, referring to it as the Right Back at It Again tour. On October 8 2013, the band released their new album "Common Courtesy" digitally. A physical edition with additional tracks was released on November 25 by the band's own label, ADTR Records. The band later hit out at Victory Records saying "The only thing they held above us was the right to put out this album and we won the right to put it out ourselves. Now it can go to a jury and good luck having a jury of random people agrees that two live albums that are sold separately not count as an album".
If you haven't heard A Day to Remember, we strongly recommend you do so. Their sound of blending pop punk with the metalcore genre is something to be admired. The band manages to incorporate heavy riffs and brutal breakdown with catchy choruses. Jeremey's ability to switch from the heavy shouts to clear vocals is something that is very rare. The band also structures albums well, providing variety from more pop punky tracks, to heavier metalcore and even show off their ability to strip everything back with melodic acoustic tracks. The songs themselves are also well written, if
you listen closely to the actual lyrics you will find that they can be powerful and meaningful.
Overall I love A Day To Remember, they are probably my favourite band and I would STRONGLY recommend them to anyone who has not heard their tracks to give them a listen. Even if you have maybe only heard a few of their tracks, go and explore other tracks, they really are worth a listen.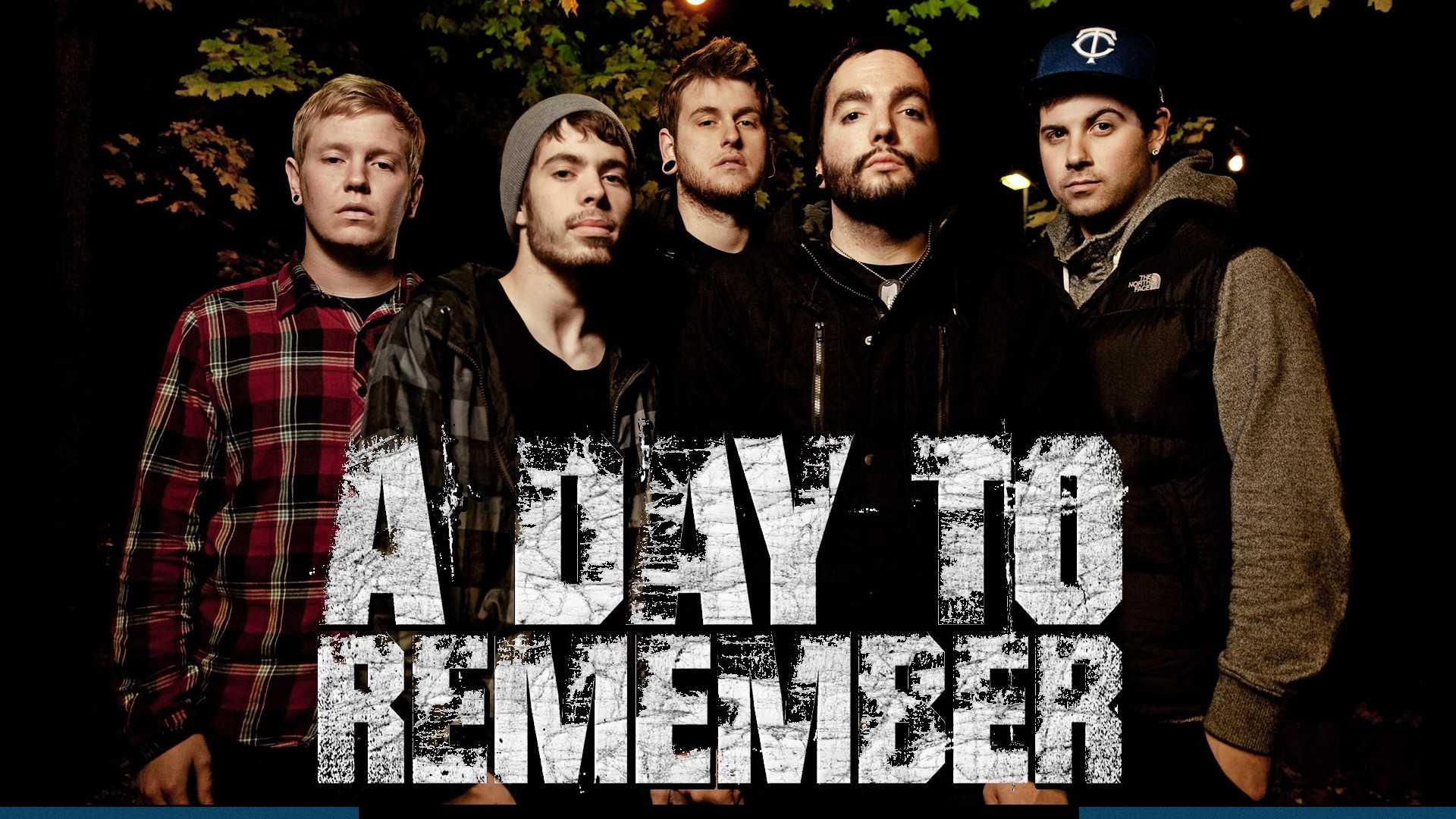 3 recommended tracks (these show off the diversity in the band's sound)